Is That Lung Cancer Drug Right for Your Patient?
Clinical Oncology:
If you treat lung cancer, you probably select a drug regimen for your patients based largely on the outcomes of large, randomized clinical trials. But those trials may not be valid for a significant percentage of your patient base—women, minorities and the elderly.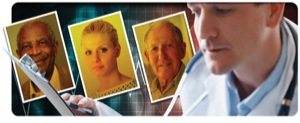 In a study released at the recent 14th World Conference on Lung Cancer, researchers from the FDA reported that enrollment in major clinical trials of agents approved to treat non-small cell lung cancer (NSCLC) significantly underrepresents these three groups.
Between January 2000 and December 2010, the investigators reviewed 10 national and international trials for agents approved to treat NSCLC. They found the following:
Individuals over the age of 65 made up just 36% of the drug trial population, but represent 73% of U.S. lung cancer patients.
Of trial enrollees, 68% were men and 32% were women. But according to the National Cancer Institute's (NCI) Surveillance, Epidemiology and End Results (SEER) data, women represent 42% of all NSCLC patients.
Just 2% of trial participants were black, despite African Americans developing lung cancer at higher rates (72.7 per 100,000) than whites (68 per 100,000).
Troubling though they are, these findings should not come as a surprise to anyone—and the issue isn't confined to lung cancer research, said Joy Lewis, DO, PhD, assistant professor of family and community medicine and director of the Practice-Based Research Network at A.T. Still University School of Osteopathic Medicine in Mesa, Ariz., who has studied the issue of enrollment of the elderly in clinical trials.